Systems Engineering
from the Perspective of Competitive Advantage
by
Edwin B. Dean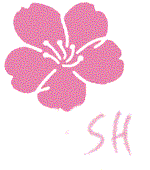 Wymore (1993) defines systems engineering as "the intellectual, academic, and professional discipline the principal concern of which is the responsibility to ensure that all requirements for a bioware/hardware/software system are satisfied throughout the life cycle of the system."

Since requirements are drivers of competitive advantage, the systems engineer has the major responsibility for the competitive advantage of the system.

Wymore (1993) further states that the primary functions of a systems engineer are
"to develop statements of system problems comprehensively, without disastrous oversimplification, precisely without confusing ambiguities, without confusing ends and means, without eliminating the ideal in favor of the merely practical, without confounding the abstract and the concrete, without reference to any particular solutions or methods,
to resolve top-level systems problems into simpler problems that are solvable by technology: hardware, software, bioware,
to integrate the solutions to the simpler problems into systems to solve the top level problem."
I believe that systems engineering is the set of project functions which ensures that the customer/user gets the system which they desire.
Since requirements are competitiveness drivers and since systems engineering is performed largely independent of implementation, much of the competitiveness of a system is determined prior to the definition of the specific engineering implementation. Thus, to be more competitive, more effort needs to be expended in the upfront abstract activities and less in the following more concrete activities. Hall (1993) makes the point that the system engineers role should also be expanded to include configuration managent and planning for the user of a delivered system in order to reduce their cost over the life cycle. This is very much in line with the concept of the Taguchi loss function (Peace, 1993) which relates cost after delivery to the customer and quality; the lower the cost, the higher the quality.
The future challenge is find the appropriate processes and the appropriate system balance!

References
Hall, M. N. (1993). "Reducing Longterm System Cost by Expanding the Role of the Systems Engineer," Proceedings of the 1993 International Symposium on Technology and Society, IEEE, 23-23 October, Washington DC, pp. 151-155.
Peace, G. S. (1993). Taguchi Methods: A Hands-On Approach, Addison-Wesley Publishing Company, Reading MA.
Wymore, A. W. (1993). Model-Based Systems Engineering, CRC Press, Boca Raton FL.

Bibliographies
Systems Engineering Bibliography

Societies
International Council on Systems Engineering

AIAA Systems Engineering Technical Committee

Surfing the Web

Table of Contents | System Technologies | Use