Quality Function Deployment
from the Perspective of Competitive Advantage
by
Edwin B. Dean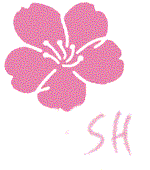 Most Americans associate quality function deployment (QFD) with the "House of Quality" (Hauser and Clausing, 1988) shown here.
QFD as discussed here contains far more. King (1989) and Clausing and Pugh (1991) provide more extensive and complete views. Dean (1992) views QFD as a system engineering process which transforms the desires of the customer/user into the language required, at all project levels, to implement a product. It also provides the glue necessary, at all project levels, to tie it all together and to manage it. Finally, it is an excellent method for assuring that the customer obtains high value from your product, actually the intended purpose of QFD. Mizuno and Akao (1994) indicates that QFD is far more than has previously been disclosed. It is clearly the mechanism for deploying quality, reliability, cost, and technology throughout the product, the project to bring forth the product, and the enterprise as a whole.
The concept of QFD was introduced in Japan by Yoji Akao in 1966. By 1972 the power of the approach had been demonstrated and in 1978 the first book on the subject was published in Japanese. Unfortunately, for those of us who do not read Japanese, it was not translated into English until 1994 (Mizuno and Akao, 1994).
According to Akao (1990), QFD "is a method for developing a design quality aimed at satisfying the consumer and then translating the consumer's demand into design targets and major quality assurance points to be used throughout the production phase. ... [QFD] is a way to assure the design quality while the product is still in the design stage." As a very important side benefit, Akao (1990) points out that, when appropriately applied, QFD has demonstrated the reduction of development time by one-half to one-third.
Sullivan (1986) says that "The main objective of any manufacturing company is to bring new (and carryover) products to market sooner than the competition with lower cost and improved quality. The mechanism to do this is called quality function deployment .... [QFD is] an overall concept that provides a means of translating customer requirements into the appropriate technical requirements for each stage of product development and production (i.e., marketing strategies, planning, product design and engineering, prototype evaluation, production process development, production, sales). ... In QFD, all operations are driven by the 'voice of the customer'; QFD therefore represents a change from manufacturing-process quality control to product-development quality control."
Sullivan further notes that "The QFD system has been used by Toyota since 1977, following four years of training and preparation. Results have been impressive. ... Between January 1977 and April 1984, Toyota Autobody introduced four new van-type vehicles. Using 1977 as a base, Toyota reported a 20% reduction in start-up costs on the launch of the new van in October 1979; a 38% reduction in November 1982; and a cumulative 61% reduction at April 1984. During this period, the product development cycle (time to market) was reduced by one third with a corresponding improvement in quality because of a reduction in the number of engineering changes."
QFD is a structured process, a visual language, and a set of interlinked engineering and management charts which uses the seven management (new) tools. It establishes customer value using the voice of the customer and transforms that value to design, production, and manufacturing process characteristics. The result is a systems engineering process which prioritizes and links the product development process so that it assures product quality as defined by the customer/user. Additional power derives from use within a concurrent engineering environment.
QFD, as applied under the kaizen philosophy and within total quality control, is by far the most highly developed form of integrated product and process development in existence.
More to follow:
Most of the literature on QFD is far too simplified to learn much about what it is or how to use it. On the other extreme, it is very difficult for a novice to launch into the real thing such as Mizuno and Akao (1994). The American articles tell where we are. The Japanese articles tell where they were some years ago and where we need to be now, but aren't. Probably the best compromise is to read Day (1993). Address information for a number of companies providing QFD software can be found in Struebing (1996). Reed and Jacobs (1993) provides guidelines for implementing QFD.
The bibliographies below are far more extensive than the references on this page.

References
Akao, Y., ed. (1990). Quality Function Deployment, Productivity Press, Cambridge MA.
Clausing, D. and S. Pugh (1991). "Enhanced Quality Function Deployment", Design and Productivity International Conference, Honolulu HI, 6-8 Feb.
Day, R. G. (1993). Quality Function Deployment: Linking a Company with Its Customers, ASQC Quality Press, Milwaukee WI.
Dean, E. B. (1992). Quality Function Deployment for Large Systems", Proceedings of the 1992 International Engineering Management Conference, Eatontown, NJ, 25-28 October.
Hauser, J. R. and D. Clausing (1988). "The House of Quality," The Harvard Business Review, May-June, No. 3, pp. 63-73.
King, B. (1989). Better Designs in Half the Time: Implementing Quality Function Deployment in America, GOAL/QPC, Methuen MA.
Mizuno, S. and Y. Akao, ed. (1994). QFD: The Customer-Driven Approach to Quality Planning and Development, Asian Productivity Organization, Tokyo, Japan, available from Quality Resources, One Water Street, White Plains NY.
Reed, B. R. and D. A. Jacobs (1993). Quality Function Deployment for Large Space Systems: Guidelines for Implementation of Quality Function Deployment (QFD) in Large Space Systems, Prepared for NASA by Old Dominion University, Contract No. NAS1-19859, Task 28.
Struebing, L. (1996). "Quality Progress' 13th Annual QA/QC Software Directory," Quality Progress, April, pp. 31-59.
Sullivan, L. P. (1986). "Quality Function Deployment," Quality Progress, June.

Bibliographies

Professional Societies

Symposia

Surfing the Web

Table of Contents | Quality Technologies | Use